As our client, you will have a team of highly qualified professionals working for you to provide you with the best coverage for you, your family, or your business. Building a long-lasting relationship with our clients is our number one priority.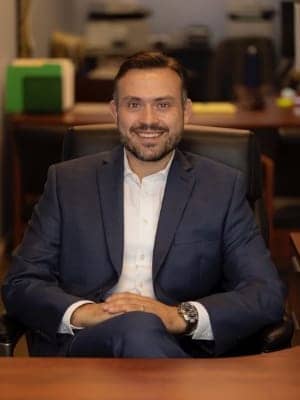 Marcus Vassallo
Agent / Owner
I take pride in being able to present my clients with more than one option to help them achieve their goals. By presenting these options to my clients, I am able to provide peace of mind along with savings.
As the husband of a wonderful woman and father of an amazing little boy, I understand firsthand the value of an affordable life insurance policy. The two of them are my life and I take comfort in knowing they'll be taken care of, should something happen to me.
Helping my clients protect what's truly important to them makes me feel good. Whether you're insuring your income, your life, or your health, I take great pleasure in knowing that my clients are taken care of.